By August 1, the 2020/21 RIMM Scholarship list which RIMM was working on for several months had been expanded to 9 applicants for College Scholarships and 21 applicants for Snr. High School Scholarships as more specific feedback had been received continuously from indigent camps and the relocated AETA village in San Luis. This final list was also forwarded to Rotary District Governor Liza as she was matching the RIMM scholarship fund of P100,000 with another P100,000 while concerns were already voiced about how to proceed because of Covid-19 lockdown.
President Manilito, in consultation with fellow teachers on how to better help scholars during the new lockdown distant learning normal in education, suggested already in early July that scholars be provided with a Samsung-8 computer tablet with memory card to give them a fighting chance in the coming school year. The students were subsequently interviewed and 22 preferred tablets while the remainder preferred cash instead for their scholarship support.
Prospective sellers were immediately contacted and, unfortunately, RIMM was scammed for P8,000 by an out-of-town "seller" from Lazada who promised the delivery of 24 tablets and then continued to demand advance payment prior delivery which was refused.
Having learned our lessons and with a less restrictive quarantine in place, 24 Samsung 8.0 (2019) tablets were purchased on August 19, 2020 at Abenson in Robinson-Imus for P182,160. A glass screen protector was also installed at P,6900 to protect the screens from breakage & scratches.
Due to high risk of Covid-19 infections it was decided to conduct an outdoor educational meeting with the students at the carport parking area of the Academy of World Healing Foundation in Alfonso where the RIMM H.Q. is also located as shade and Wi-Fi are available there. This allowed the students to download important applications into their tablets. The remaining Samsung tablets will be distributed to students in Northern Samar who could not transfer because of the Covid lockdown and to the AETA students in San Luis, Batangas.
RIMM Pres. Lito explained to the students the Tablet Loan agreement that they had to sign and which requires them to use the tablets primarily for educational purposes and to return them if they drop out of the pursued academic course work. The tablets will also be used for future student programs conducted by RIMM such as the Integrated Leadership Arts Workshop planned under the District Grant.
While the start of the new school year was moved in the interim from August 24 to October 5, 2020 because of the rising Covid-19 infection rates, the timely tablet distribution to the students will allow them to get a head start in their new school year.
---
Updates on August 26, 2020
Because the Covid-19 quarantine measures by the Philippine government continues, RIMM members were not able to visit Aetas village in San Luis, Batangas. Therefore, 5 Samsung tablets were mailed to them by LBC (a local courier), as well as 1 tablet was mailed to a selected student in Northern Samar.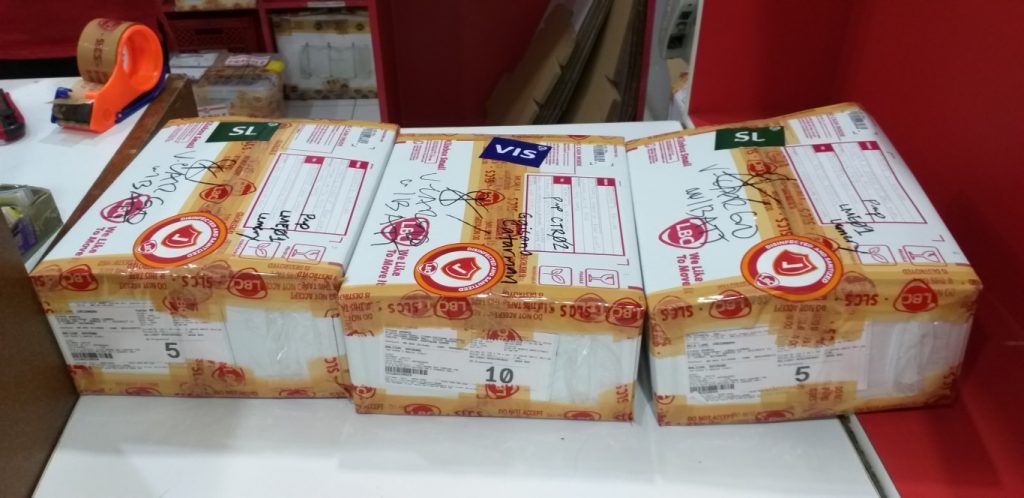 Updates on September 8, 2020

The senior high school and college students among Aetas received 5 units of Samsung tablets. They said that the tablets would be very useful in their online studies during the Covid-19 pandemic.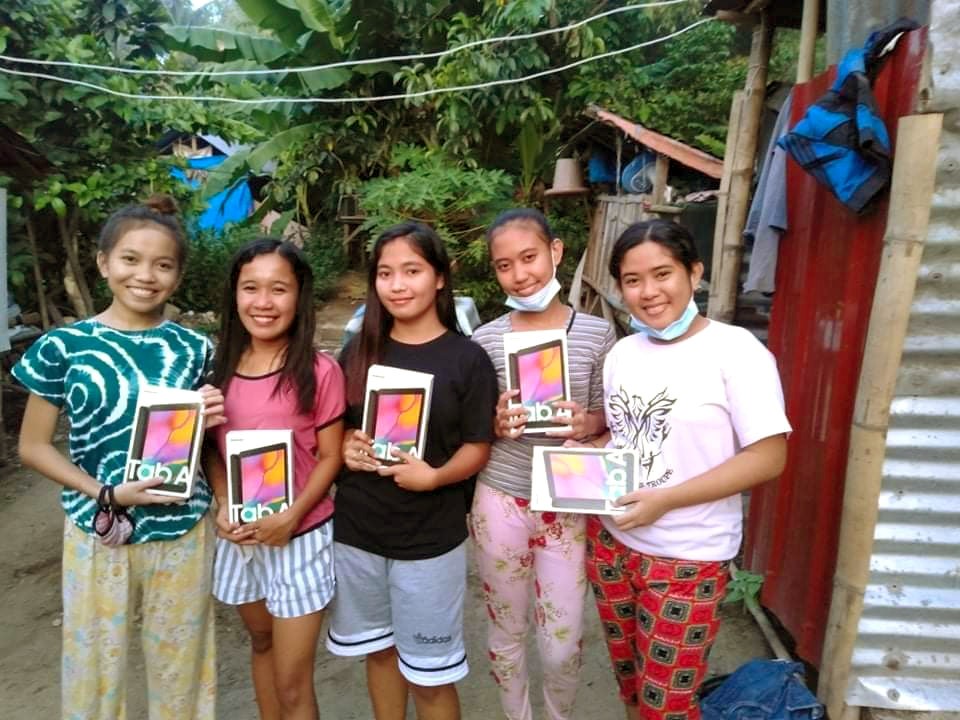 Updates on October 4, 2020
Our club president Lito conducted a seminar prior to school class reopening at our headquarters attended by 15 beneficiaries of the Samsung tablets for distance education in substitution for scholarship funding from Camp Hope & Usting 2.
[Seminar contents to be updated…]
PP Raymund mentioned teenage pregnancy concerns to the young high school & college students. It is alarming that the rate of young girls ages 10-12 are getting pregnant is increasing.
Updates on December 15, 2020
Past president Raymund sent the amount of P6,000 to 3 Aeta students in San Luis, Batangas, as part of our club's Scholarship program.
The assistance covers the monthly cellphone load for three months (July to December 2020) which is much needed for the students to attend their weekly online learning.
The Aeta parents said the assistance is so helpful for their children in this school year that is greatly affected by the Covid-19 pandemic.