In the Philippines, new school classes usually start in June after the hot season. In the beginning of June, parents become busy preparing school supplies for their children. The grandmother of Nino requested our club an assistance of fund for school supply.
Nino's mother was raped and murdered. Nino is 15 years old now but he is in grade 4. He almost became a street child after his mother's death. He was found in Tagaytay 4 years ago and brought to our club. Our club with the British couple who found Nino on the street assisted his family for a couple of years funding P3,500 per month. Nino started to go to elementary school at the age of 10 and now he is in grade 4.
The family used to live in General Trias, Cavite. However they recently moved to Binan, Laguna because the place in Cavite was filled with memories of Nino's mother. His grandmother did not wished Nino to suffer from it.
President Elect Casey visited their new rent house in Binan to give donation for Nino's school supply. She told him that the rent there was more expensive (P2,500/mo) than the one in General Trias (P1,500/mo). Their living room was hot like sauna when PE Casey visited around 2pm in the afternoon and outside was probably cooler with some air flow.
Mhina, a sister of the deceased Nino's mother (Nino's aunt), is 21 years old and worked for a department store in Dasmarinas as a sales lady. She said that her contract had just ended and she was looking for a job. Actually, based on our club's recommendation, she finished an electrical technician course in TESDA (Technical Education and Skills Development Authority), a government organization which provides free education to Filipinos.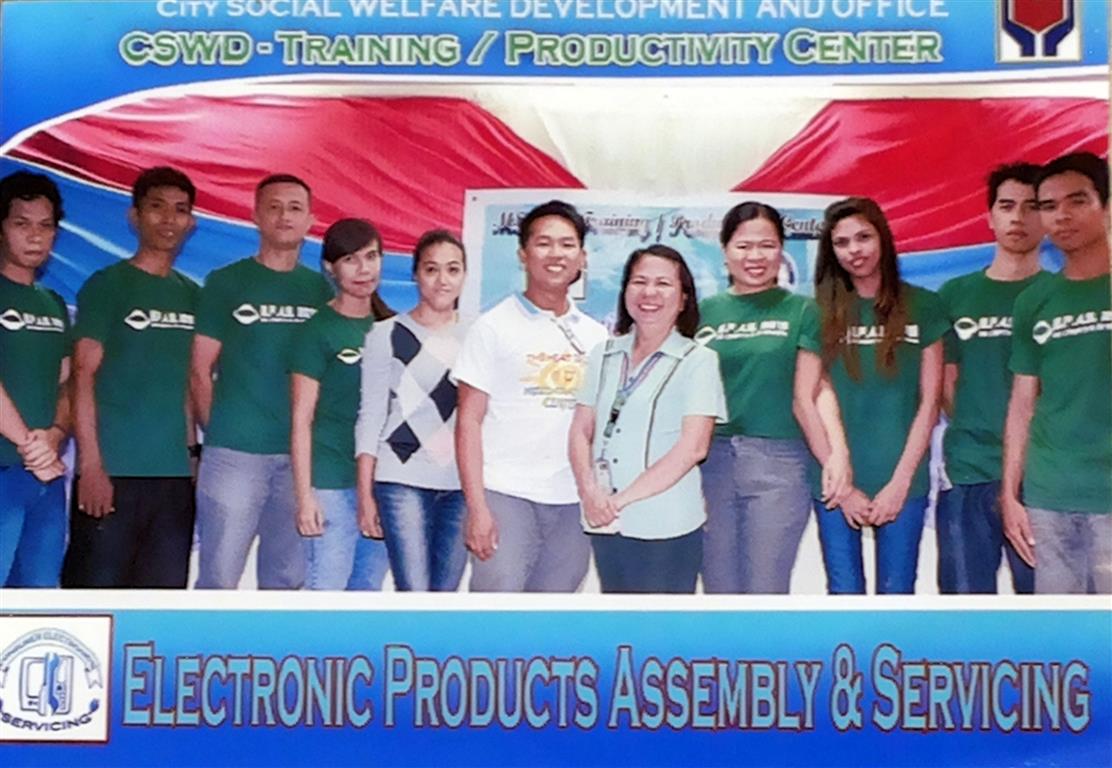 She applied for a several positions at industrial manufacturers but due to her health reason (anemic?) she was not accepted.
The family's life totally relies on Mhina's income now. It is crucial to find her job.
Since it is difficult to find a job in Binan and the rent is expensive, the family wishes to move again. PE Casey suggested to move to Trece Martirez, Cavite as they have a new department store just opened. Mhina liked the idea. There is a Rotary club in Trece Martirez and PE Casey will ask for their assistance in finding a reasonable place around the town.