As discussed at our last club meeting, on May 30 Rotarian Betty & the president Raymund brought the baby girl with hemangioma with her mother to the Chinese herbal doctor Tan's clinic which is located in Chinatown in Metro Manila. After Dr. Tan diagnosed the baby girl he recommended her to surgically remove the lump and go back to his clinic after the operation. In the meantime Dr. Tan prescribed his Chinese capsule & tea to ease the pain of the baby.
Dr. Tan did not charge us for his consultation fee of P400 upon learning that Rotary is helping the indigent child.
We were not allowed to take photos inside his clinic nor his pharmacy. Therefore the photos were taken outside the clinic.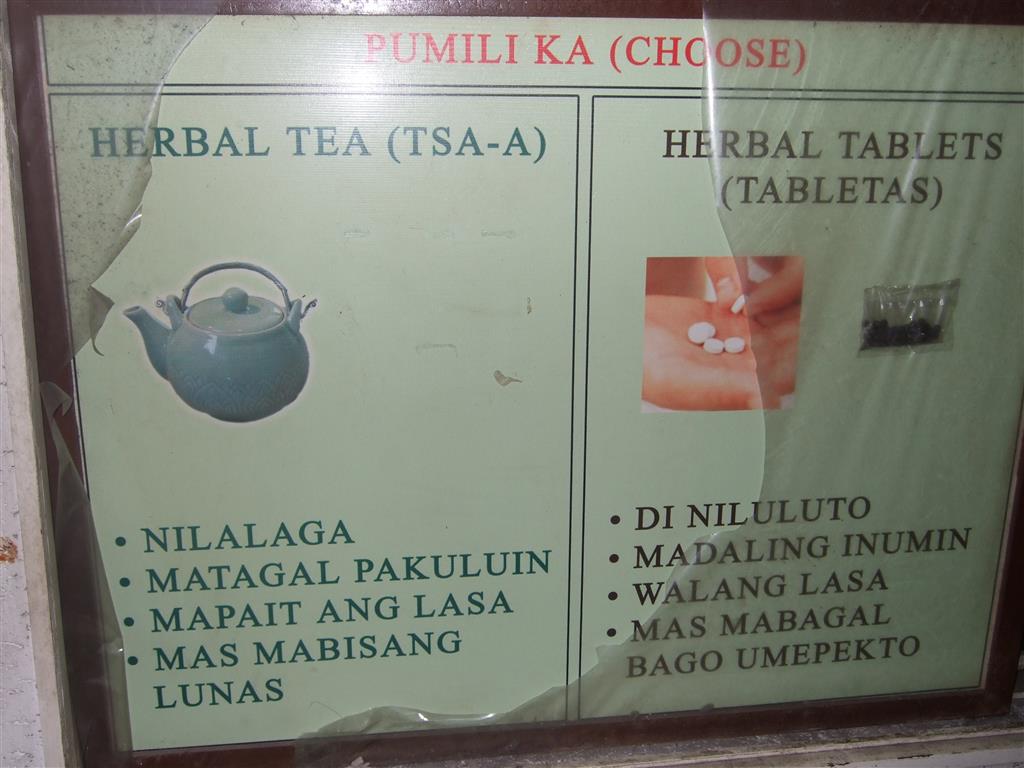 Originally the baby girl was found among the indigents we helped when they were still in Mangas, Alsonfo, Cavite. We brought a volunteer Japanese pediatrician to the site and she diagnosed the baby girl's condition as hemangioma. Since hemangioma usually shrink naturally after 1.5 years of age, we decided to observe the progress.
When the baby girl turned 2 years old  the lump was still as big as the size slightly larger than golf ball. Then we took her to the Alfonso Municipal Health Center, PGH (Philippine General Hospital) in Malate and even to PCH (Philippine Childrens Hospital) in Quezon City. After several diagnostic procedure, PGH was going to conduct CT scan on her but due to the Philippine's election time and other circumstances, it has been postponed. Meanwhile, we sought for an alternative natural remedy for her which was this Chinese herbal clinic but found no other plan than surgery.