During November 2015 through January 2016, RIMM (Rotary International Multinational Manila) coordinated a non-profit & non-government organization called Japan Heart, which dispatches Japanese volunteer medical doctors and nurses to ASEAN countries, with governmental organizations in the Philippines in order to provide their medical assistance in case of national emergencies.
RIMM introduced Japan Heart to 4CDG-ARESCOM (4th Regional Community Defense Group, Army Reserve Command) and visited Colonel Pasqual at Camp Eldridge, Los Banos, Laguna. It was agreed that 4CDG-ARESCOM would facilitate land-transportation for emergency medical mission of Japan Heart in the region 4A (CALABARZON) & 4B( MIMAROPA).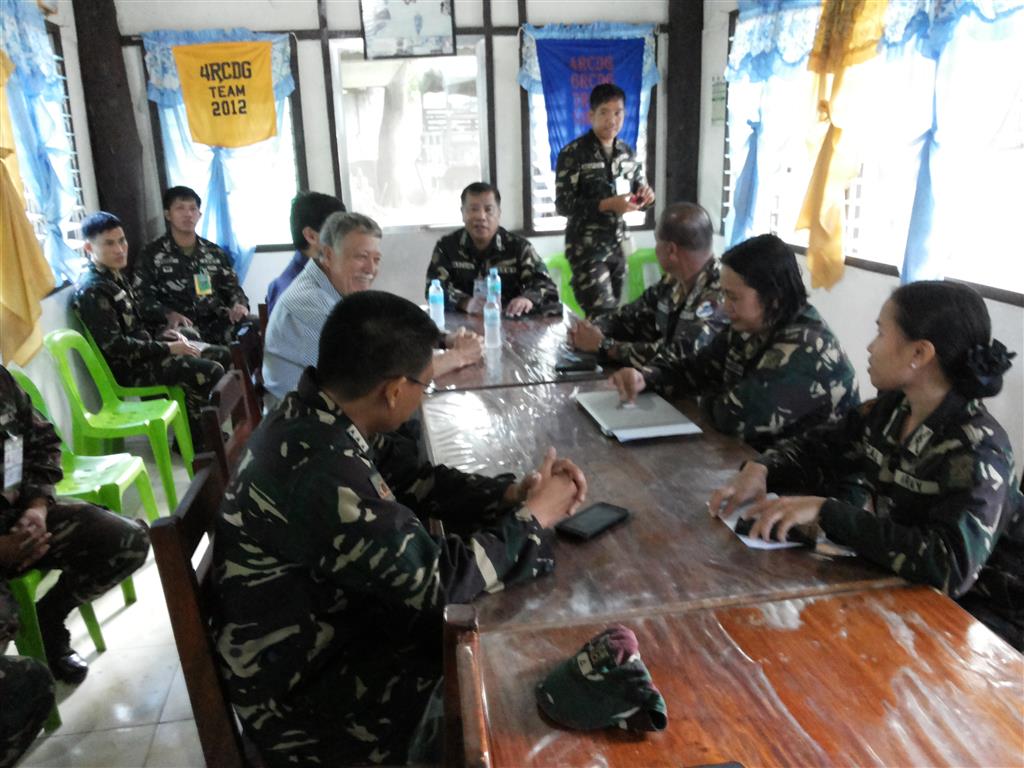 RIMM then set up an meeting with the Department of Health. Director Dr. Gloria Balboa of Health Emergency Management Bureau summoned Chief Health Program Officer Dr. Joel Buenaventura and Medical Specialist Dr. Ronald Law of Bureau of International Health Cooperation and had a meeting at DOH office in Santa Cruz, Manila with Japan Heart representative Ms. Mika Aono and aneurosurgeon Dr. Miki Kanaji who is a RIMM member and volunteered in Myanmar with Japan Heart.
RIMM and Japan Heart learned that after typhoon Haiyan (Filipino name: Yolanda) there was a bill constructed to deal with such National disaster emergency and PIHAC (Philippine International Humanitarian Assistance Cluster) was established, as there was no such organization before. PIHAC is authorized on behalf of the other department such as  DFA (Department of Foreign Affairs) and DOH to handle and coordinate foreign voluntary organizations which come to assist in case of emergency. Basically in normal time PRC (Professional Regulation Commission) licenses are required to conduct medical services in the Philippines. However, it will be waived with pre-registration with DOH as a foreign voluntary organization.
Japan Heart confirmed to work on the application documents for pre-registration.