One of our scholars, Jasmine Marie Devina, who received a tablet device from our club to aid the school needs during the pandemic, graduated recently with Bachelor of science degree in Education Secondary, major in Physical Education.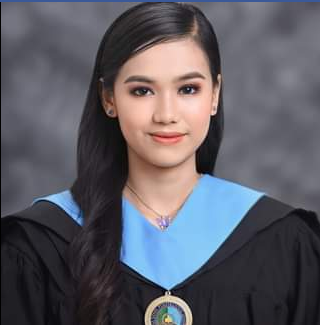 I simply want to thank everyone who has contributed to my success;
I want to thank my mother and father for helping me with my academics and for never giving up on my ambitions. Just know that you two are the inspiration behind all of my hard work.
Thank you to all of my teachers and professors, from kindergarten through college, for your efforts in supporting a student like me. I promise to always keep all of your lessons fresh in my heart and thoughts. Thanks to the Rotary Club
Multinational Manila, District 3810 for helping me with my online class and lending me a tablet. I would also like to thank Justine Mhar for all of his love, support, and gifts as well as for being my inspiration.
Finally, I want to thank the Lord for enabling me to complete my study. I am aware of and feel your presence in both happy and difficult moments. I'm aware that I can't succeed without your support, but I'm only here today as a result of
you. Thank you for granting my request.

Divina, Jazmine Marie B.
BACHELOR OF PHYSICAL EDUCATION
Batch of 2023