On February 4, 2016 Rotary International Multinational Manila (RIMM) conducted a Teenage Pregnancy Forum at the Tagaytay International Convention Center. About 150 selected students from three different National High Schools in Tagaytay City attended the forum. The majority of the participants were female students.
The venue was indoor, air-conditioned and fully equipped with a projector and sound systems.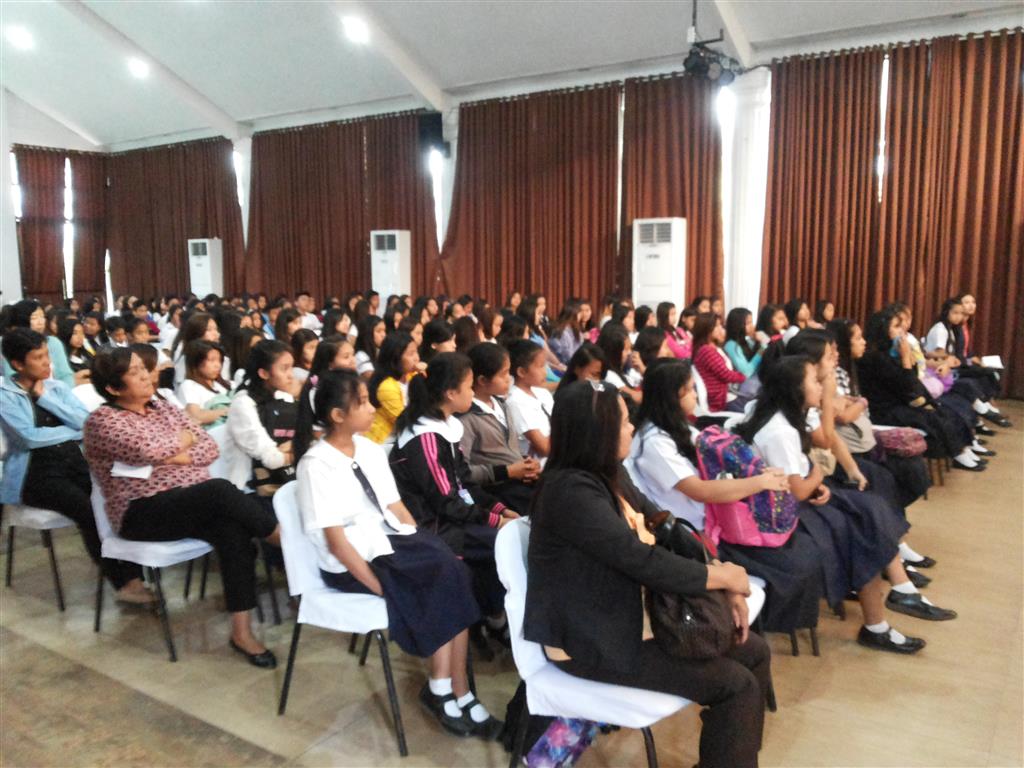 President Raymund Balicha shared vital information and statistics why the Philippines has now the highest rate of teenage pregnancy among the  ASEAN countries.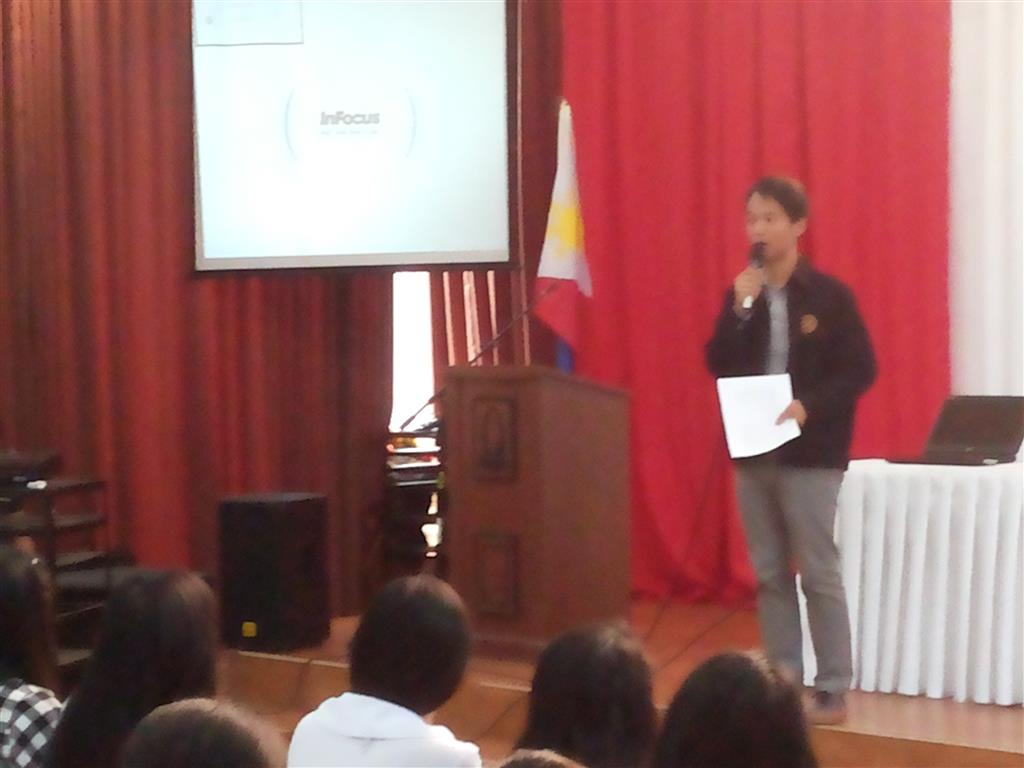 The teenage mother speaker relayed her ordeal being a teenage mother to the students. The students were shocked to hear her story. During the open forum many students participated in asking questions to her. The students were curious on this sensitive topic.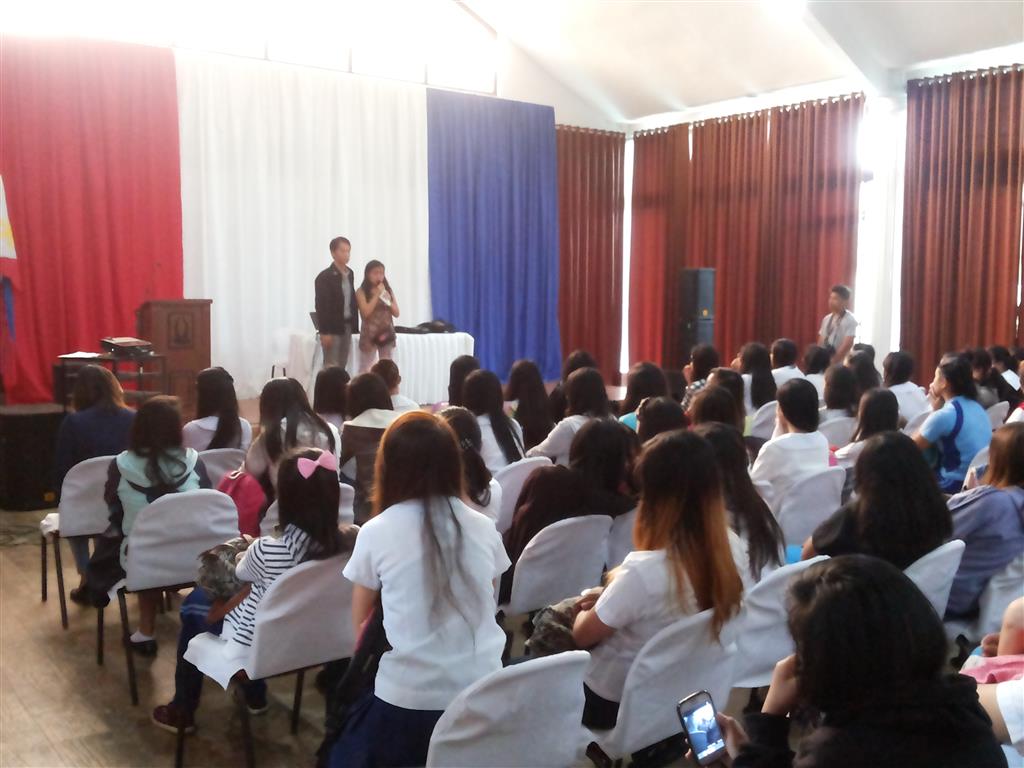 Some questions asked by students were:
Did you realize that you were already engaging in an actual sexual act with your boyfriend?

Did you know the consequence of your sexual contact that may get you pregnant?

What is the reason why you did not listen to your mother's advice?

How painful was it when you were giving birth for the first time?

Have you been pessimistic about the  future for yourself and your child?

How did you know that you are pregnant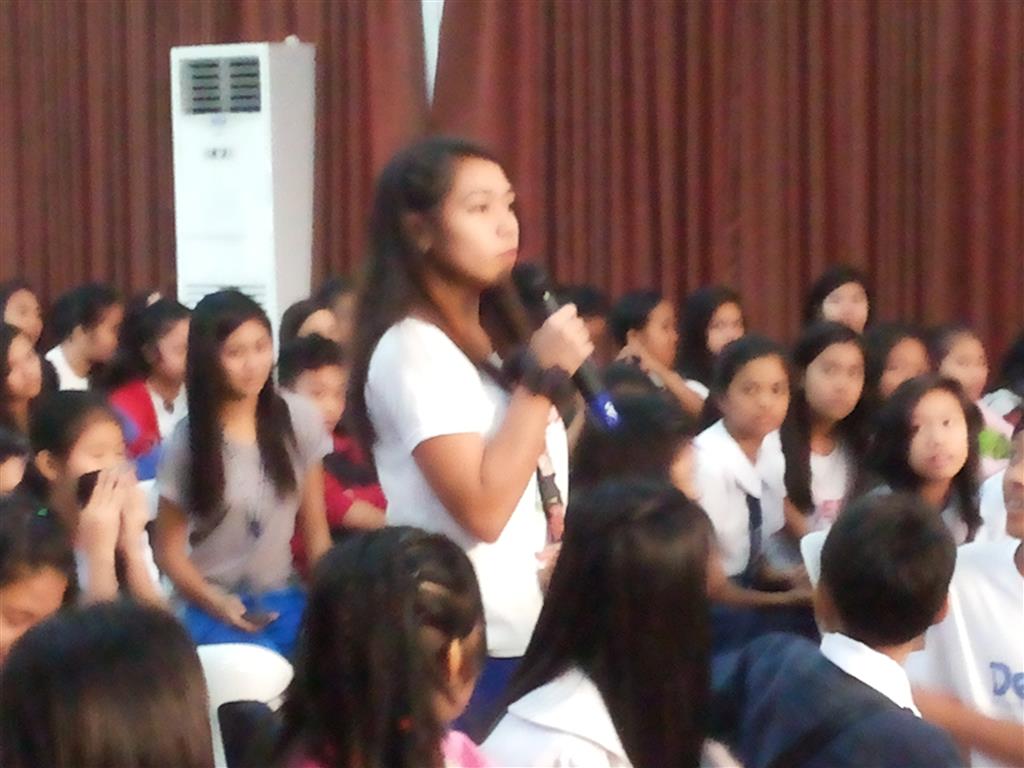 Dr. Liza Fe Capupus (Tagaytay City Health Officer) was supportive of this Teenage Pregnancy Forum.  She relayed to the students that the rate of teenage pregnancy is increasing in the City of Tagaytay. She said that she owns a lying-in maternal clinic in Alfonso and noticed that there are many teenage mothers giving birth in her clinic. She told the students that teen pregnancy can be very risky as it could lead to maternal death due to pre-clampsia or the sudden rise in blood pressure. On top of that the young body of a teenage mother is not yet fully developed to bear her own child. At the end of the forum, she gathered the participated students to make a study on the effect of the said forum.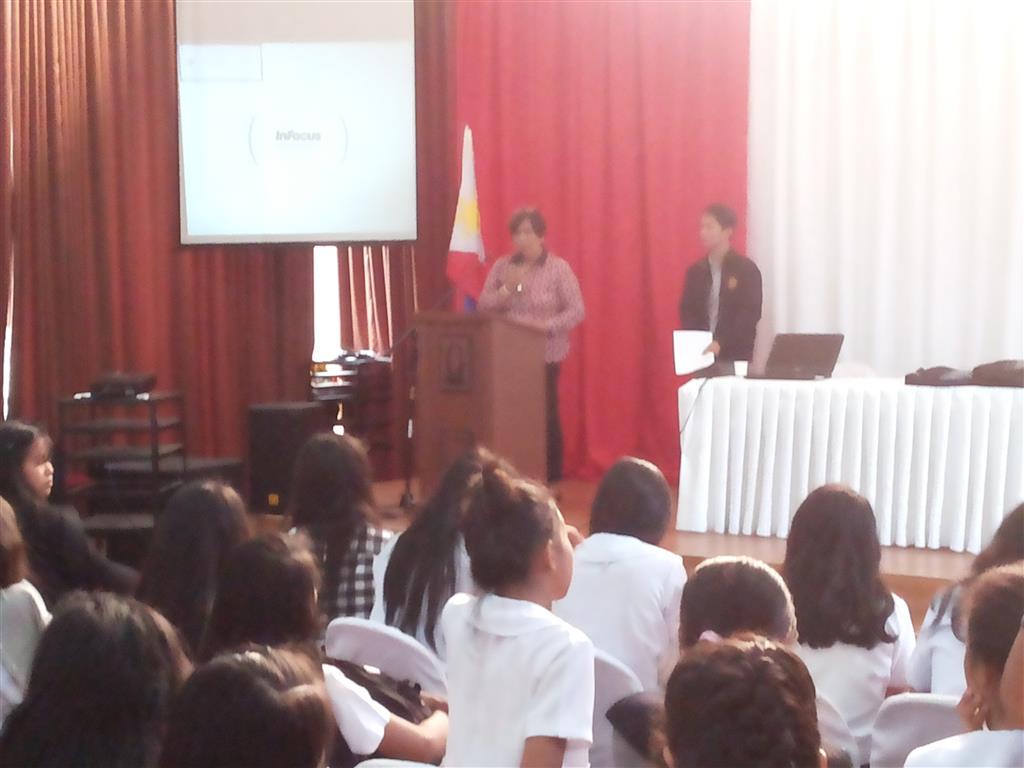 Rosalinda Eridao of DSWD-Tagaytay shared her insight on teenage pregnancy. She said a teenage mother and her child is likely to be physically abused by her partner in later life. Likewise children of teen mothers are more likely neglected and peform poorly in school. These incidents are based on her experience with DSWD.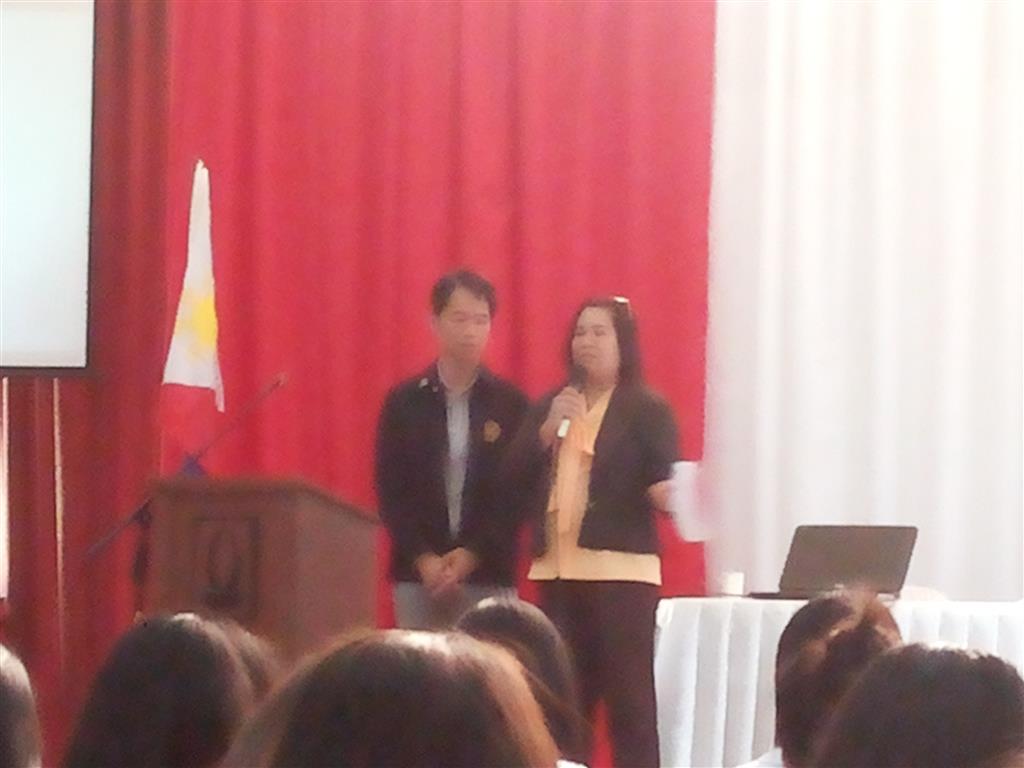 Our club member Betty Vicedo also shared her motherly advice to the students. She said her adopted daughter was a victim of teenage pregnancy when she was studying at the Tagaytay National High School. She said it was not easy raising her grandchild when the father was not around to support her adopted daughter.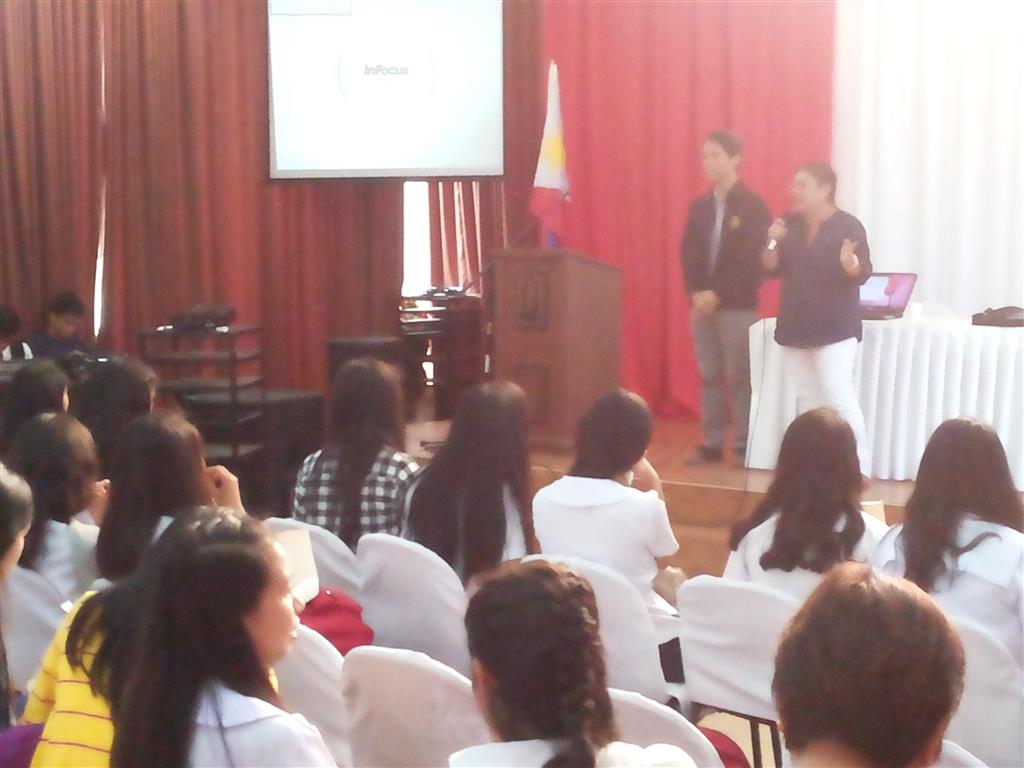 In the latter part of the forum four short video documentaries on teenage pregnancy was shown on screen, which seem to have visually impacted them effectively.
At the end of the forum, a male teenage student openly said that he now has a clearer understanding about the suffering a teenage mother will go through. He now has more respect for a woman and he will not become a teenage father after what he had learned from the forum.