On May 6, 2020 District 3810 governor's office delivered the following:
1 unit of agricultural sprayer & liquid bleach
24 packs of sandwich loaf bread
80 boxes of calcium supplement (100 tablets/box)
300 sachet of "Ready-to-Use Supplement Soy-Based Food" for moderately malnourished children aged 6 months & older.
On May 7, 2020, 300 boxes of Calcium supplement and 150 packs of soybean instant food supplement were donated to DSWD Alfonso through the Mayor's office. DSWD will distribute the food supplement to malnourished children and calcium supplement to senior citizens.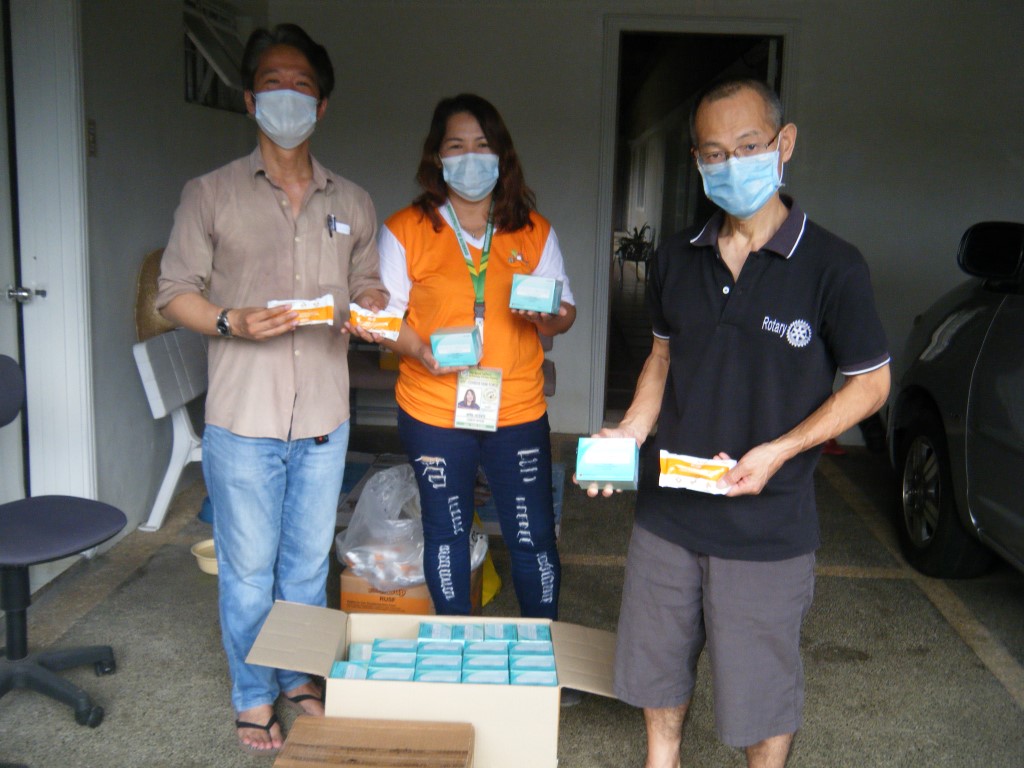 On May 8, 2020, the agricultural sprayer and disinfectant liquid for the use in Barangay Sicat. The barangay (village) will use the sprayer to disinfect the areas in the barangay during the covid pandemic as safety for the residents is their priority.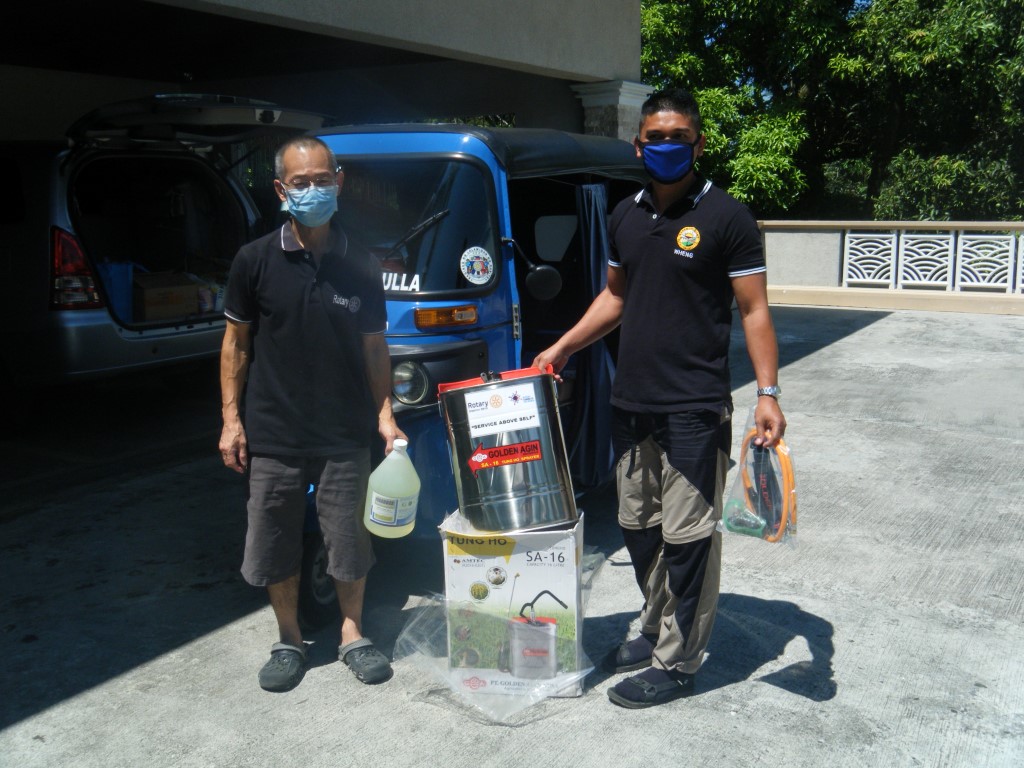 On May 8, 2020, 24 packs of loaf breads and 149 packs of of soybean-based instant food supplement are distributed to over 100 children living in the 3 indigent camps in Alfonso that RIMM has been supporting over the years.
The camp leaders stated that the food made the children happy in the middle of the said pandemic.